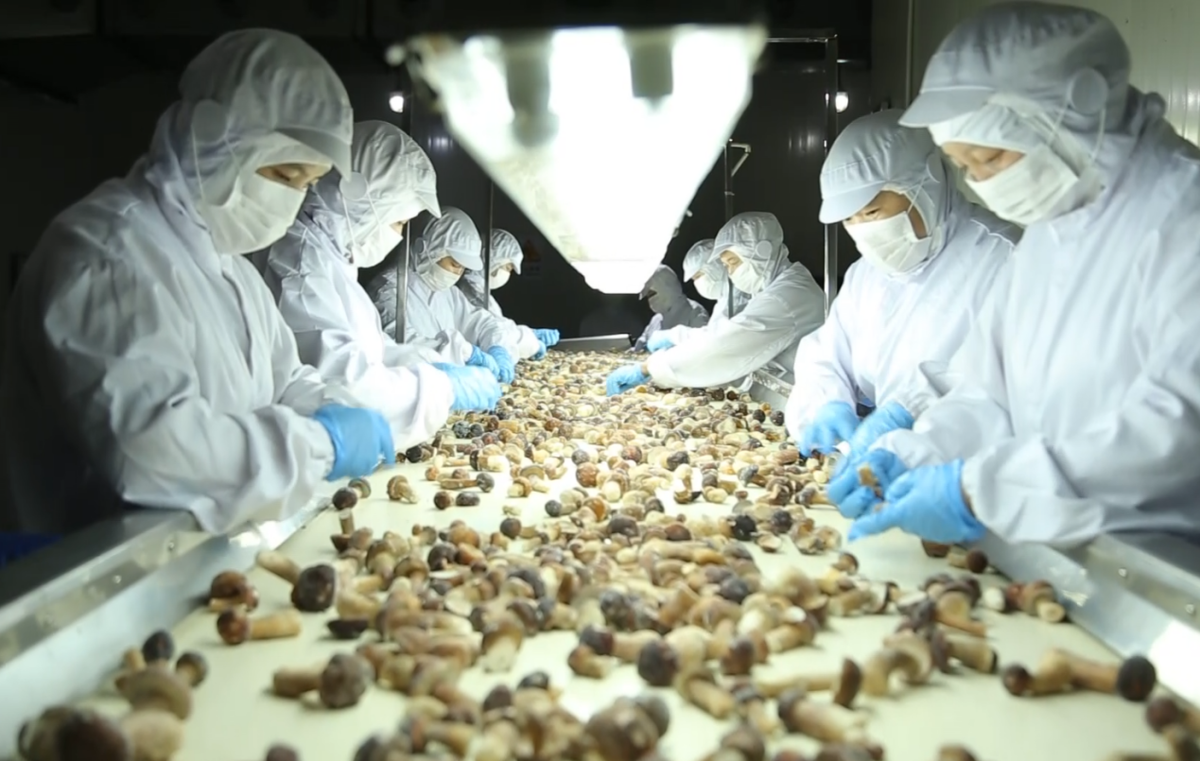 "We really want to attract more customers who value the investments we've made in recent years in our facilities and processes," says LIU Shaolong, President of Longyun Foods, a Chinese farming and food processing company with customers around the world.
龙云大有(云南龙云大有实业有限公司)是中国一家集蔬菜种植和农产品加工于一体的企业,客户遍布于全球。公司董事长刘绍龙说:"我们真的希望能吸引更多志同道合的,认可我们这些年在设备和生产流程方面所做出的投资的客户。"
Nestled in a serene valley at a height of over 2,000 meters in western Yunnan province, Liuand two other investors founded Longyun in 2004 mainly for processing and exporting garlic and wild mushroom-based products, such as processed porcini, for the European market.
2004年,刘绍龙先生和另外两位投资人,在位于云南省西部海拔约2000米的宁静小县城创立了龙云公司。刚起步时,公司主营大蒜和野生蘑菇制品的加工和出口,野生牛肝菌产品主要销往欧洲地区。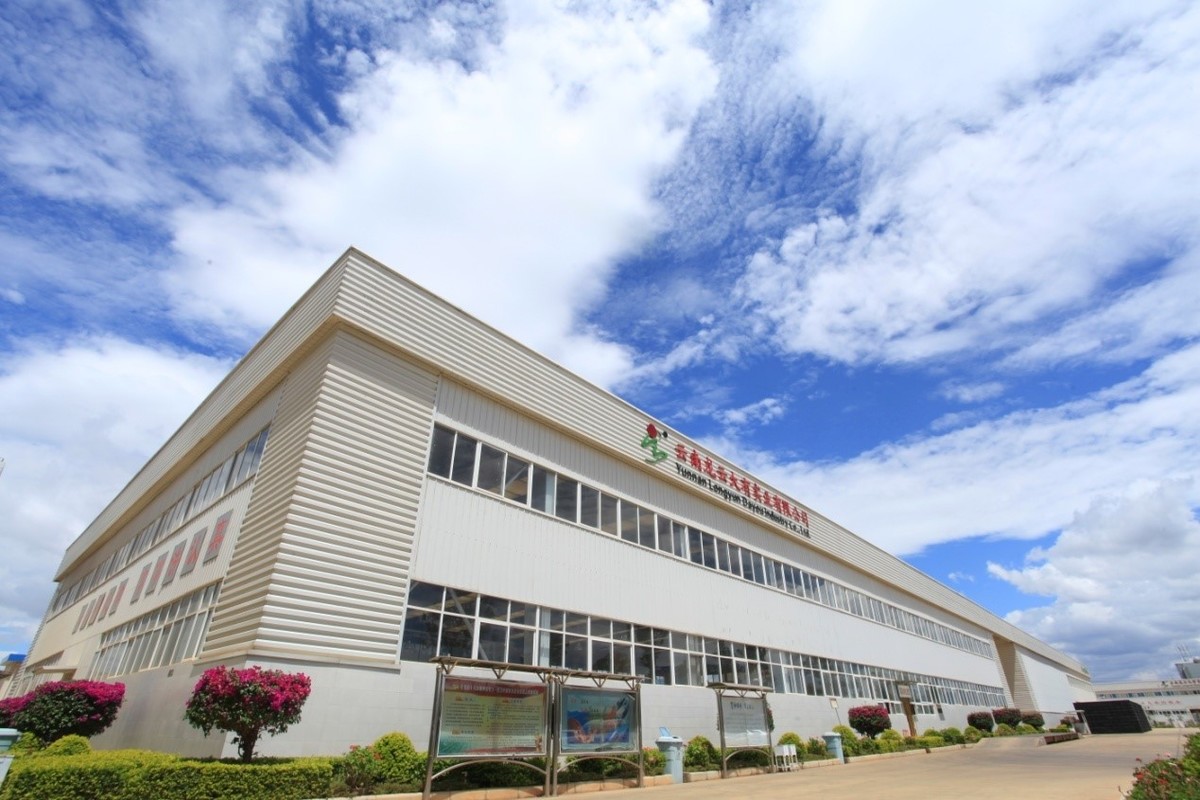 Longyun built its original factory in 2007 in Xiangyun County, Dali Prefecture, Yunnan.
(2007年,龙云公司在云南省大理白族自治州祥云县建立了工厂。)
Over the years, Longyun added more products, including slow-roasted tomatoes, for which it is just finishing installing its fourth high-capacity drying machine. The company also scaling up production of frozen chargrilled vegetables as soon a new production line arrives by containers from Europe. And executives are also looking to add precut lettuce and other greens to the product lineup for the domestic food service industry. Longyun in 2013 also added a new wholly-owned farming subsidiary, Shenglong Modern Farm, with more than 500 hectares of fields growing a range of vegetables nearby its processing facilities.
近年来,龙云大有开发了很多新产品,包括慢烤番茄和烧烤蔬菜系列,刚刚完成了第四台大产量番茄连续烘烤机的安装调试,从欧洲全进口的烧烤蔬菜生产线也即将到厂。另外,龙云大有的高层还希望在国内食品服务行业的产品阵容中添加生菜和其他蔬菜产品,因此在2013年,龙云大有在工厂附近成立了一家全资子公司——圣龙现代农业庄园,占地超过500公顷的基地主要种植各种新鲜蔬菜,供应国内鲜销市场和工厂加工。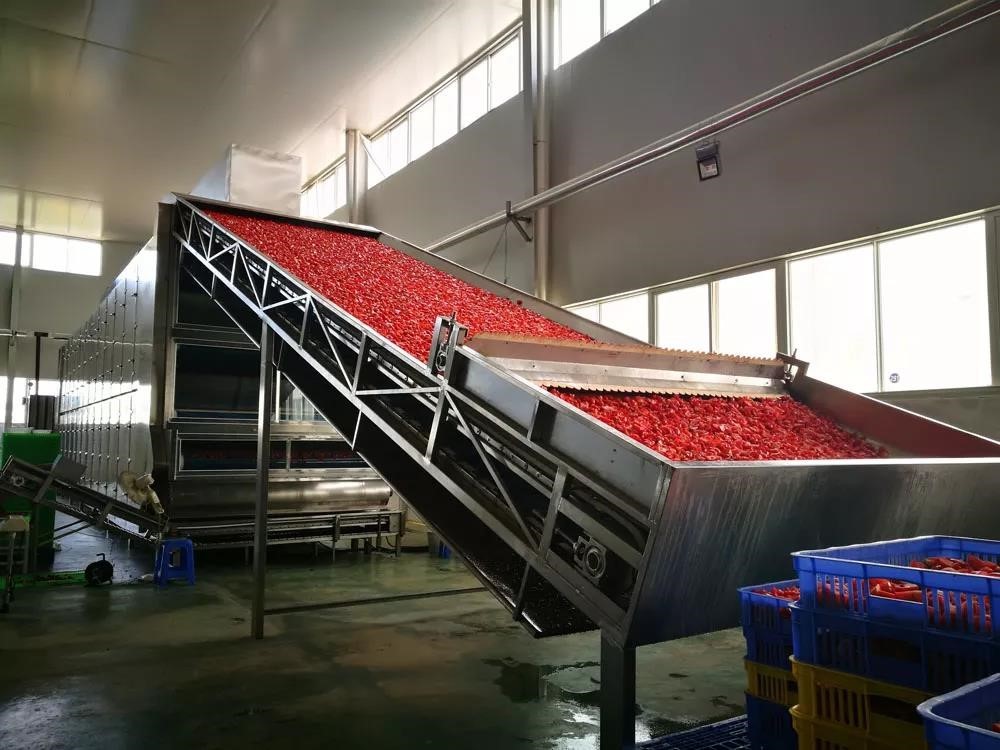 Longyun's newest tomato slow roaster.(龙云新的番茄连续烘烤机。)
The domestic market has picked up in lockstep with China's economic development. Today, Longyun supplies fresh vegetables to major produce markets in southwestern China, and is also seeing more domestic Chinese demand for products like slow roasted tomato sauce and chargrilled vegetables that were formerly only export products. Despite exporting more than 2,000 metric tons of tomato products and 1,000 tons of wild porcini-based products each year, exports are now only a small fraction of Longyun's business.
中国国内市场伴随着中国经济的快速发展而同步上升。目前,龙云大有向中国西南地区的主要农产品市场供应新鲜蔬菜,与此同时,国内对以前只是出口的慢烤风味番茄酱和烧烤蔬菜等产品的需求也在逐年增大。尽管龙云大有每年已经出口超过2,000吨的慢烤番茄和1,000吨的野生牛肝菌产品,但出口业务现在只占龙云大有业务的一小部分。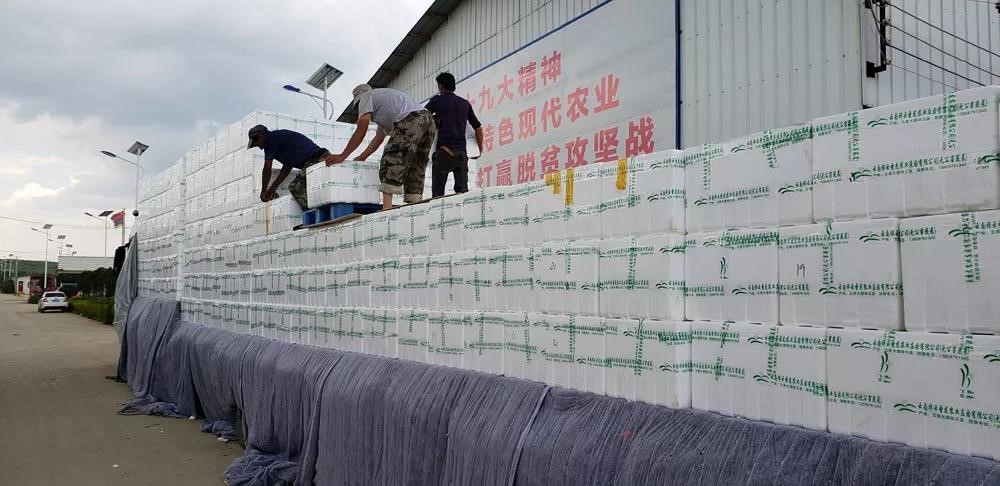 Workers at Shenglong Farm prepare a shipment of fresh corn to a wholesaler.
(圣龙农业庄园的工人正在装车新鲜玉米发给批发商。)
The company has also invested in rolling out its own brand of retail products and accompanying distribution and ecommerce channels for the domestic market. These include various preserved mushrooms and tomato sauces. Longyun is therefore a partially vertically integrated enterprise, growing most of its own ingredients (one big exception being wild mushrooms) and controlling some of its products all the way through to the final consumer.
龙云大有还投资并推出了自有品牌的零售产品,在国内市场分销,也通过电子商务渠道扩大销售。这些零售产品包括多种方式保存的精深加工蘑菇系列产品和慢烤风味番茄酱产品。龙云大有是一家整合多种资源的企业,基地种植工厂加工需要的各种新鲜蔬菜(野生蘑菇产品除外),以实现产品从原料到最终消费者的全程可追溯。
Longyun's own-brand slow roasted tomato sauce.
(龙云自有品牌的慢烤风味番茄酱。)
Longyun faces similar challenges to many other successful private Chinese agricultural products companies. As the country urbanizes, rural labor is in short supply despite very fast wage growth in recent years. Customers, international but especially domestic, are also rapidly upping their expectations about quality, traceability and supply chain management.
目前,龙云大有也面临着许多类似于其他中国私营农产品企业的挑战,随着国家逐渐走向城市化,尽管近年来薪酬快速增长,但农村劳动力仍供不应求。国际客户和国内客户对产品质量、可追溯性和供应链管理的期望和要求也越来越高。
Liu therefore feels a great deal of pressure to invest even further to upgrade above and beyond the high standards his company has already met. For example, one of his major foreign customers is pushing him to innovate more on the farming side, such as by introducing novel varieties of vegetables for processing, with appealing colors or other characteristics.
因此,刘绍龙先生感到非常大的压力,认为需要进一步投资升级,以超越龙云大有目前已经达到的标准,例如刘先生的一个主要外国客户正在推动龙云大有在农业方面进行更多的创新,通过引入新颖的蔬菜品种进行种植、加工,具有吸引人的颜色或其他特征而吸引消费者的眼球。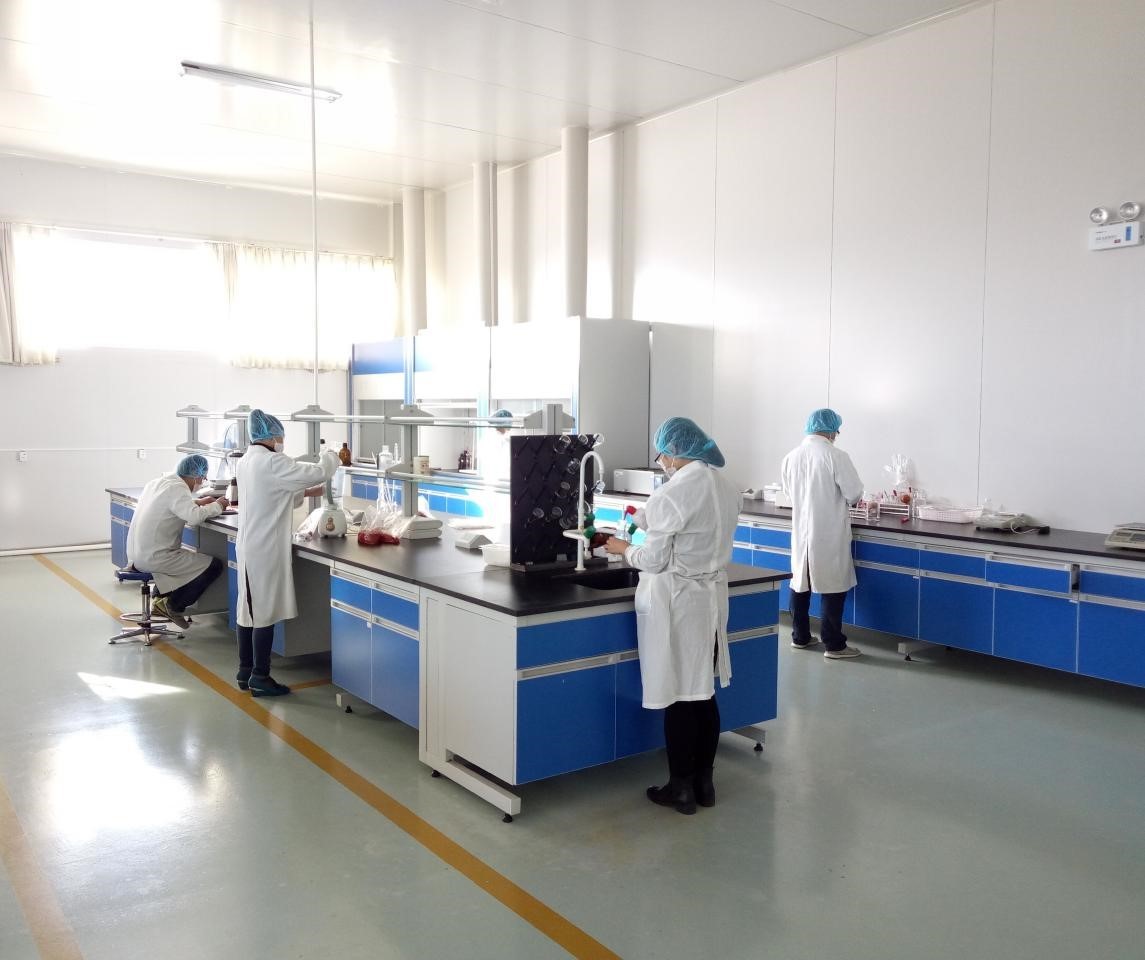 Shenglong Modern Farm was the first company in Yunnan to achieve Global GAP certification. Longyun's processing facility has ISO, HACCP and BRC certifications.
(圣龙现代农业庄园是云南省第一家获得全球良好农业操作规范认证的企业。龙云大有的加工工厂也已获得ISO认证,HACCP认证和BRC认证。)
On the domestic side, Liu sees an opportunity with even more investment in technology, and by bringing more innovative products to the market, to acquire more large customers who are less price sensitive and place more value on guaranteed capacity, quality, consistency and continuous improvement.
在国内市场方面,刘绍龙先生看到了更多技术投资的机会,不断向市场推出创新的产品,来吸引更多对价格敏感度较低,但将更多关注放在保证产能、质量、产品一致性和工厂的持续改进提升上的大客户。
"Innovation is really key in the food business these days," says Liu. "If you keep offering the same old product and keep doing things the same old way, you're going to get left behind."
"如今,创新在食品行业中起着至关重要的作用,"刘绍龙先生说,"如果你继续提供相同的旧产品并继续以同样的方式做事,你就会落后。"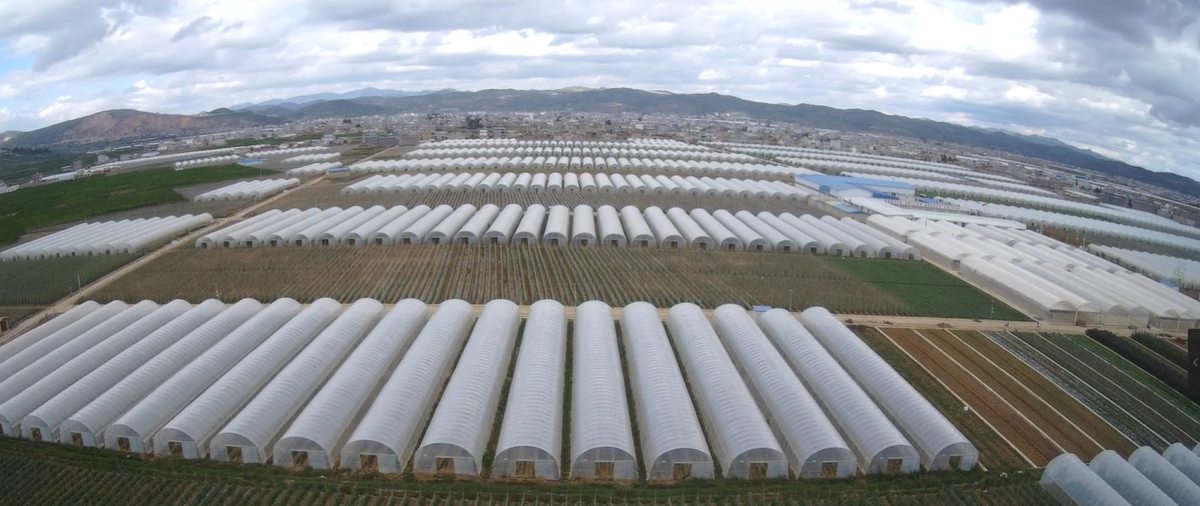 The view from above of Shenglong Modern Farm, a subsidiary of Longyun Foods.
(龙云大有子公司圣龙现代农业庄园的航拍图。)